Reports section consists of three elements (available in Pro edition only):
Access Report contains a table of all your courses with numbers of visits by learners.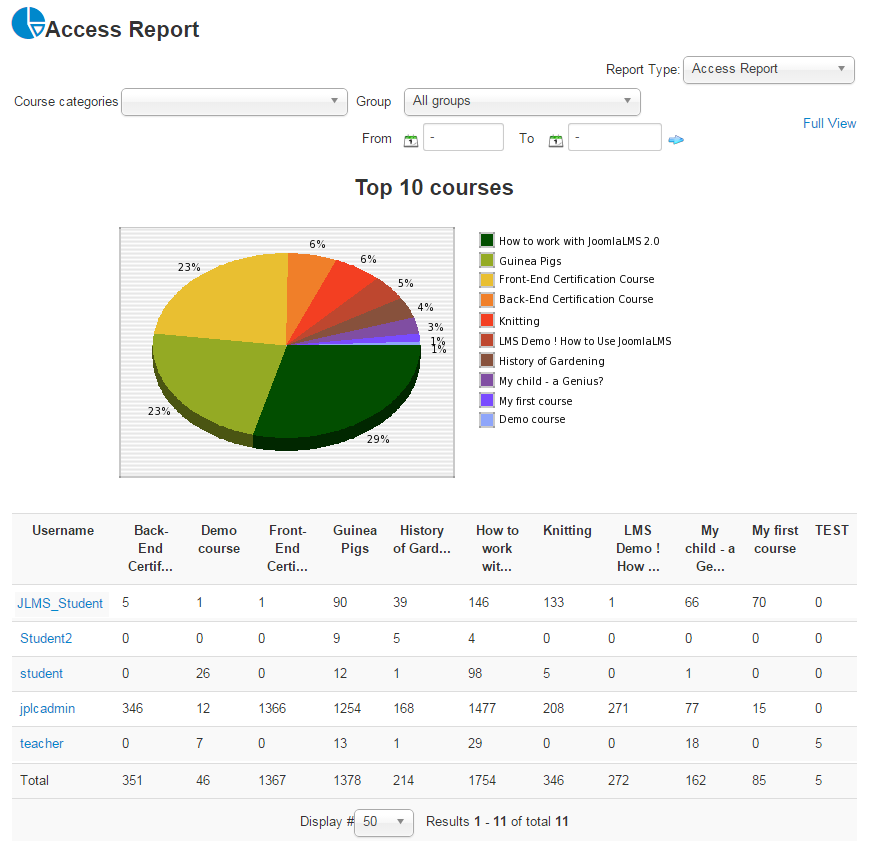 Fig. 'Access Report'
Completion Report contains course completion information for all your courses and learners. Completion date can be shown if respective option is enabled.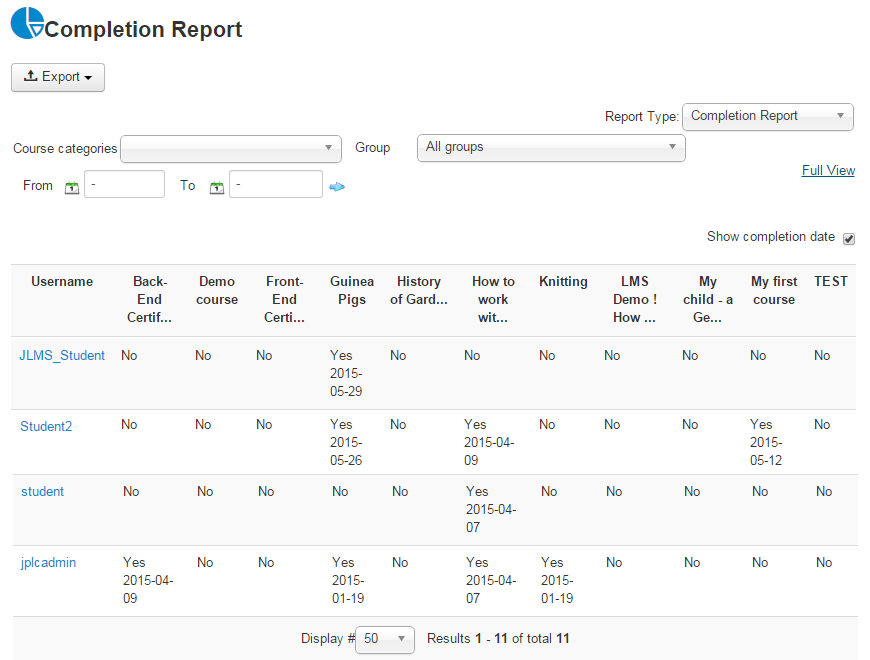 Fig. 'Completion Report'
User Grades Report allows to track selected user's progress in all their courses.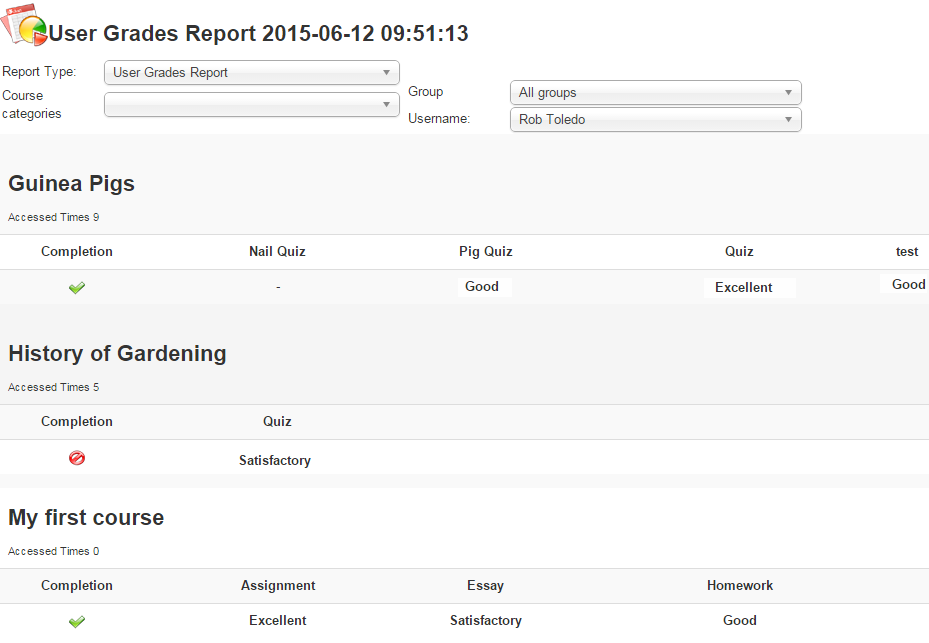 Fig. 'User Grades Report'
It is possible to export the data of all three types of reports. Access Report and Completion Report data is available both in CSV and XLS formats, User Grades Report data is available in XLS format only.
---
If you have any questions or suggestions regarding our help documentation, please post them to our ticket system.